Summer Camp
2 - 12 years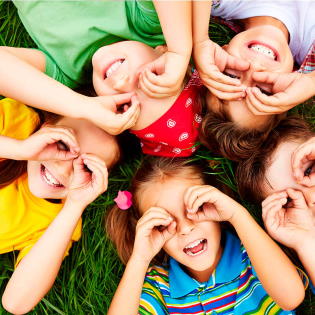 At Building Blocks Summer Camp, summer camp is full of fun, friendship, and lifelong memories. Campers will partake in hundreds of activities that span sports, arts and crafts, music, drama, education, and more. Kids will learn the essentials and get their feet wet with numerous fun experiences.
Campers will stay engaged with friends and fun daily activities. Our summer camp is designed to provoke kids to think, interact, and collaborate with each other. Campers will learn competition, sportsmanship, games, creative arts, and relationship building.
MEALS AND SNAKS
Building Blocks will offer breakfast, lunch, and an afternoon and evening snack each day. The menu will include healthy food choices that are approved by MS Department of Health. If your child has a food allergy, please provide us with an allergy form from their pediatrician. Menus will be rotated every two to three weeks and will be posted at the parent info center and on our website. Per MS Department of Health Regulations, outside food for children may not be brought into center, except in cases of extreme allergies. Outside food is only allowed for birthday celebrations or other school parties. We will only accept store bought food.
ACTIVITIES AND LEARNING
Camp schedules are jam-packed Monday-Friday with dozens of activities that trigger the mind, inspire imagination, enhance thinking, and promote camaraderie and community.
Days will have an organized schedule with fun-themed events and competitions mixed in. Fun activities throughout our summer session will feature water days, age-appropriate field trips, spirited competitions, talent shows, theatrical performances, music, technology, sports, arts and crafts.
Campers love showing their spirit and dressing up with our weekly themes and daily activities (i.e. Pirates/Princesses, Western, Pajama Day).
Campers are required to bring sunscreen, bathing suit, towel, hat, sunglasses, change of clothes, etc. Kids should arrive in bathing suits and have sunscreen applied in advance.